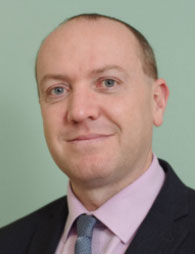 Dr Mike Burdon
MBBS MSc MRCGP PGD(US) FFSEM(UK)
Specialist in Sport and Exercise medicine with many years progressive experience as a GP; proven to be focused and reliable in high-pressure situations requiring accurate and efficient organisational skills. Earned reputation for strong sense of integrity, ability to lead and act on decisions performance excellence, and commitment to patient care. Committed towards ongoing personal development, as demonstrated by recent MSc degree and gaining CESR in Sports and Exercise Medicine. Studying: Sports and Exercise Medicine, Sports Injury Management and Quantitative / Qualitative Research, coupled with exposure to health promotion and exercise prescription.
Possesses excellent interpersonal and communicational skills, the ability to influance decisions and to develop mutually deneficial relationships both internally and externally.
Consultant in Sport and Exercise Medicine. Head of Sports Medicine, Pure Sports Medicine, London BUPA Clinic, Reading.
Currently works as BUPA MSK Clinic, Reading; Peninsula Sports Medicine, Plymouth; Clinical Fellow & Examiner, University of Bath Sports Medicine MSc; Team Physician to England Football Association & GB Hockey; Faculty Tutor, Centre of Ultrasound Studies, Bournemouth.
2016 Lecture: The Role of Exercise in Anti-ageing
The talk will promote exercise in increasing life expectancy and also improving quality of life. Specific disease risk reduction and exercise prescription will be discussed.