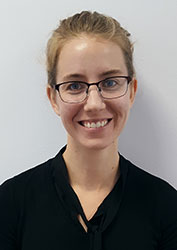 Tara Hambley
BSc (Hons) ND
Tara is a clinically trained Naturopathic Nutritionist. She graduated with distinction from the Doctor of Naturopathy program at the Canadian College of Naturopathic Medicine, with a special focus in nutrition and preventative medicine. Upon emigrating from Canada, she has been working as part of the ProLon UK team, with a goal of improving the health and wellbeing of others. She is passionate about using diet and nutrition as a gentle intervention to improve all areas of health and believes it is a key factor in preventative medicine and expanding longevity. She uses her expertise in the field to lecture students of Nutrition at the British College of Nutrition and Health and the University of Greenwich.
2017 Lecture: Live, Fast and DON'T Die Young: Is fasting the solution to ageing?
Fasting has been practiced by religious faiths and prescribed by doctors for centuries. Philippus Paracelsus, 15th century physician, believed "fasting is the greatest remedy – the physician within". New research is providing an evidence base confirming the ancient theories around fasting and health. It is now supported that fasting is an effective way to optimize the way we age and prevent chronic disease from developing. This lecture will give insight into the scientific evidence behind how fasting can improve health and slow the biological processes involved with ageing.
This lecture will discuss:
How fasting can slow biological ageing
How fasting promotes health and helps prevent disease
Unique and practical approaches to fasting