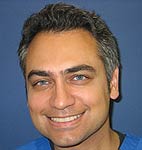 Dr Martin Kassir MD
Diplomate, American Board of Internal Medicine; Diplomate, American Board of Dermatology; Fellow, American Academy of Dermatology
Dr. Martin Kassir received his M.D. degree from the University of Texas Southwestern Medical School, Dallas, TX. He completed an Internship in Internal Medicine at the University of Texas Southwestern Affiliated Hospitals, as well as a Residency in Internal Medicine and a Residency in Dermatology. Dr. Kassir has served as a Course Instructor on Lasers (United States and internationally), and on Botox and Fillers (United States).
Botox - The latest from the USA
Botulinum toxin: Basic and Advanced Uses
Botulinum toxin has given rise to no less than a revolution in the minimally invasive aesthetic enhancement of the upper face. With time and experience, use of Botulinum toxin for the lower face has also become popular and effective. The history, mechanism of action, and various serological types of this toxin will be discussed. Proper patient selection utilizing a well known wrinkle classification scale will enhance results. Indications and contraindications will be fully discussed. Controversies regarding "proper dilutions" will be debated. Correct technique for injection of the forehead, glabella, and periocular regions will be shown in detail. Furthermore, advanced injecting techniques for the neck and lower face will be reviewed. Finally, complications of Botulinum toxin and management of such complications will be reviewed. This presentation is intended for both beginners and advanced practitioners in the use of Botulinum toxin.