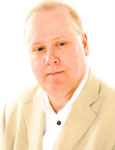 Phil Micans MS PharmB
Phil Micans studied Food & Vitamin Technology at South London College and afterward he completed an applied science bachelor's degree from Rochville in Pharmacy. He also holds a masters degree in biochemistry from the University of Canterbury.
Having been actively involved in the anti-aging field since the 1980's, Phil has held the positions of Editor-in-Chief of the Antiaging Magazine, Director of Research and Development to Inner-Age, co-writer of The New Millennium Guide to Antiaging Medicine and Chairman of the International Antiaging Congress.
He is also advisor to the British Longevity Society as well as the innovative bi-annual preventative medicine Stromboli conference, organised by Professor Walter Pierpaoli.
Phil realized that the information age has created a new generation of informed individuals and physicians who view things globally and want to obtain the best possible treatment based on a scientific perspective. As such, in 1991 he became a founding member of International Antiaging Systems (IAS), where he maintains the position of Vice President.
Phil has dedicated himself to studying the latest research about antiaging medicine and helping to make available innovative products to health professionals, as well as their patients who need them. Proud to be part of one of the world's leading organizations in antiaging medicine and keenly interested in the orthomolecular approach to medicine, Phil firmly believes that antiaging medicine is the ultimate form of preventative medicine, and that it will be the next major leap in the health of mankind.
2007 - Arterial wave velocity: A measurement of arterial stiffness to determine the patient's risk of a cardiovascular event; plus recorded evidence of supplements that can improve the stiffness index.
Despite decades of advice from health professionals and the media, cardiovascular disease (CVD) is still the number one killer in the western world. As a result, CVD is probably the disease uppermost in the mind of the general public now that virtually everyone is aware of the issues of cholesterol etc.
As CVD progression can be slow and subtle, often a patient is unaware that they are at risk of a heart attack until it actually occurs. Thus the early recognition and avoidance of CVD is a high priority requirement for anti-ageing medicine.
It is generally agreed that there are many factors responsible for the promotion of a cardiovascular event, some even more "at fault" than cholesterol by itself. Now some leading cardiologists are suggesting that blood viscosity and the stiffness of arteries may be the main issues to focus on- as a determination of the patient's main risk of CVD.
To date the reliance to determine the stiffness of arteries has been a complex evaluation of various blood markers, but over the last decade the non-invasive method of arterial wave velocity (AWV), otherwise known as aortic pulse measurement has become better known; unfortunately this diagnostic process is still not well established or understood.
With 26 published papers and AWV diagnostics in use in several leading hospitals worldwide; the technology of AWV is slowly but surely coming to the fore. In this lecture the attendee will learn of the method by which AWV operates and its ease and simplicity of use to quickly determine the current state of a patient's arteries.
Furthermore, the interested attendee will also learn of some very recent research exposing the before-and-after wave patterns and stiffness index results on several patients undergoing examination with CardioCheck, (a British built AWV diagnostic device) after regular ingestion of certain supplements and novel foods; some of which have shown considerable promise to dramatically improve arterial condition.
There shall also be a brief discussion of the relationship of these beneficial supplements in an attempt to ascertain their method of action in the hope of being able to identify other favorable products and protocols that could also improve arterial condition