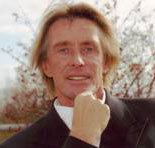 Karl J Neeser PhD
Born 1947, is one of the leading Anti-Aging Research Scientists in Asia. He earned Master degrees in Exercise Physiology and Physical Education, as well as a Doctor degree in Philosophy & Health Science. Karl J. Neese's effort to study the field of anti-ageing for more than twenty years reflects his own diverse experiences. He has been Professor at Lausanne University/Switzerland, Founder/Manager of two European Top Health Clubs and has authored several books. Today he is a worldwide appreciated Health Consultant, Key Speaker and lives in Bangkok/Thailand where he is currently a Professor at Chulalongkorn University School of Sports Science.
2016 -
1. Epigenetics: How our Lifestyle can impact our Genes
2. If Aristotle ran an Anti-Aging Clinic
1. Epigenetics: How our Lifestyle can impact our Genes
Individual genetic background and environmental factors are intertwined to lifestyle in determining the health status of individuals. Increasing evidence shows that environmental and lifestyle factors may influence epigenetic mechanisms, such as DNA methylation, histone modifications and microRNA expression. The concept lifestyle includes different factors such as nutrition, physical activity, behavior, stress, working habits, smoking and alcohol consumption, etc. Today, several of these lifestyle factors have been identified that might modify epigenetic patterns. Most studies conducted so far have been centered on DNA methylation, whereas only a few investigations have studied lifestyle factors in relation to histone modifications and microRNAs. Although we can't change our DNA, we do have the ability to control our lifestyle, leading to epigenetic changes that can influence our health both positively and negatively.

2. If Aristotle ran an Anti-Aging Clinic
What does classical philosophy has to offer to a medical practice or clinic? The answer is simple: Nothing else than the secrets to building great morale and great productivity, success and satisfaction in our daily business. The great ancient philosophers were, above all else, practical men who understood human nature. A few simple but powerful ideas drawn from Aristotle, one of the greatest philosopher of all time, can help us to reenergize our daily way of doing a great job in our clinic or practice, to building great morale, great productivity, and success. This entertaining presentation will become a guide to achieving the highest level of our professional excellence and success as well as giving something to think about for our daily life.