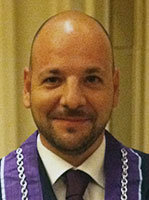 Mr Nikolas Psathas PhMd Phar
A leader in his field, Nikolas is a pharmacist, researcher and lecturer. He is Board Certified in Anti-Ageing and Functional Medicine. He is also the founder and CEO of NP Compounding Pharmacy.
2017 - Emerging Pharma Compounds
Pharmacy compounding is the art and science of creating personalized medications. Learn how to solve dosing problems and create unique 'tailor made' treatments that meet the specific needs of your patient.