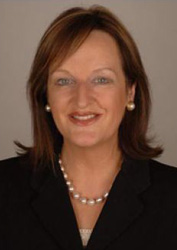 Constance Campion
Although well known as a seasoned City analyst in the advanced rejuvenation healthcare science sectors, Constance Campion brought Wall Street logic to medical enterprise and the medical profession in 1989, when she outlined and illustrated evidence that medical aesthetics would become one of the most sought after elective areas of medicine, outstripping demand for aesthetic surgery.
Described by Vogue magazine as one of their top beauty secrets she is a respected industry leader amongst her peers due to her expert knowledge, experience and clinical expertise in advanced skin, wellness and anti-ageing. Working alongside industry, internationally acclaimed anti-ageing scientists, dermatologists and plastic surgeons, she joined her husband the renowned plastic surgeon Awad Awwad fifteen years ago and introduced non-surgical anti ageing medicine and skin health restoration, across the spectrum of the services he and his colleagues offered in plastic, reconstructive, hand and aesthetic surgery at Plastic Surgery Associates UK Bupa Cromwell Hospital, London. Due to a keen interest in advanced skin health, she has pioneered many of the concepts that are evidenced and used today and espouses comprehensive anti-inflammation and safe chiral science across the spectrum of her clinical activities and work. Always ahead in the stakes of what is to come, she opened the first Medical Spa in the UK in Kensington in 1998 and is an advocate of safe ingredients and safer, more effective technology in the beauty and medical arenas so as to safeguard patientsí long-term health.
Having initiated and served as Chairman of the first steering committee in medical aesthetics at The Royal College of Nursing, she worked for three years on the development and competency framework registration for Nurses in Aesthetic Medicine at the college, and is a Programme Education Board Member of the American Society of Plastic Surgery Skincare Specialists. A Founding Board Member of The American Institute of Medical Aesthetics, she has served as a member of the editorial board of Aesthetic Medicine and is Chairman of Medico Beauty Ltd. Regarded as a lively, entertaining and inspiring speaker, she lectures throughout the world on her chosen topics. She has four children, one of whom is an economist and works with her at her City partnership and is a fellow Director of Medico Beauty Limited.
The Economics of an Ante-Ageing Practice: A Dimensional Analysis of the Relevant Increments in Healthcare and Practice Success
Over the last decade, there has been a notable surge in the number of practices and practitioners offering ante-ageing therapies and treatments. With more and more physicians transitioning to medical aesthetics, what will the impact be for the comprehensive medical science of anti-ageing medicine as a whole? The term ante-ageing medicine lacks conceptual clarity and definition. Furthermore, the qualities of the components, process, and outcomes of care have not been clearly articulated. This presentation provides a dimensional analysis of ante-ageing medicine provision, in order to elucidate the concept, and its context and consequences, as portrayed through available evidence and literature. As a method, dimensional analysis is rooted in symbolic interaction and grounded theory. As such, it provides a useful tool with which to analyze existing literature on ante-ageing medicine. In this dimensional analysis, patient treatment is the dominant perspective of ante-ageing medicine. It demonstrates that the current consequences of ante-ageing medicine are identifiable and dominated by extrinsic results, rather than the optimal intrinsic solutions that could improve the quality of life. These consequences suggest that the focus of ante-ageing medicine should be on the medical and economic benefits rather than the number of treatments and issues around the experience that excludes the advantages that rejuvenation wellness medicine can offer patients and society as a whole.
View .pdf of Presentation here!