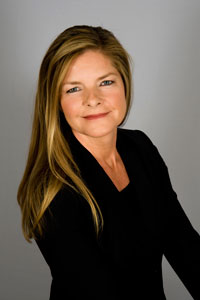 Carrie Louise Daenell ND
Carrie Louise Daenell, ND is a licensed Naturopathic Doctor, practicing as an Age-Smart consultant at LiveWell Center in the Cherry Creek North district of Denver, CO in the United States.
A nationally recognized, cutting-edge expert in natural health care, she designs dramatically affective protocols and targeted, physician-quality nutritional supplements to ensure results! She is the founder of LiveWell Center with practice success in the top 1% nationally, in the United States, and has grown that practice 75% in the last 18 months during a failing economy. She has spent her entire practice career as a raw materials/formulation consultant and a continuing medical education lecturer. Bastyr University graduate and Co-Author of Better Breast Health for Life!, you may have seen her on the local news across the United States or on PBS health programming shows.
2011 - Healing the Aging Metabolism – Reversing the Cause of Weight Gain with Age
Americans gain approximately 10 pounds with every passing decade, after the age of 50, while diet and exercise aspects of lifestyle remain unchanged. The cause? An aging metabolism. This down-regulated physiology and series of biochemical pathways can be repaired and output of adenosine tri phosphate (ATP) can be restored to more youthful levels. It can be accomplished through the targeted application of natural and nutritional raw materials while enhancing health, sense of well-being and reducing risk for age-related diseases. Case studies show that over a nine month period, women in their 40's and 60's lost an average of 9-18 lbs, while following this protocol, without making any changes to their diet and exercise habits.
Educational objectives:
Examine the multiple aspects of metabolism and ATP production in the body
Assess the disease risks, including Weight Gain with Age, associated with chronically compromised metabolism
Review the mechanism of action of the four main targeted natural and nutritional aspects of the protocol that serve to reverse the cause of weight gain with age, thereby healing the aging metabolism.
Review case studies