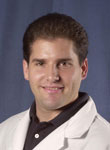 Mr Rik Deitsch
Mr. Deitsch is a Biochemist and the Chief Executive Officer of a biopharmaceutical company specializing in pharmaceutical products and technologies for the management of neurological disorders, cancer, autoimmune and infectious diseases.
2008 - Invisible Killers: Our Toxic World, Methods for Detoxification Including the Use of Activated, Liquid Zeolite
Environmental toxins are emerging as key causative factors in the escalation of modern degenerative diseases. Rik Deitsch will explore how to successful address the significant issue of environmental toxicity in his seminar at the fifth Anti-Ageing Conference, at London's Royal Society of Medicine.
He will outline substances that may cause disease to our bodies which can be found in everything that we eat, in everything that we drink and even in the air we breathe . A high "body burden" can lead to immunotoxicity – which can result in asthma, allergies, cancers and chronic disease; neurotoxicity – leading to cognition impairment, memory loss as well as sensory and motor dysfunction; and endocrine toxicity – leading to reproductive issues, loss of libido and metabolic impairment.
Aside from limiting our exposure, Rik Deitsch will explain how to actively eliminate these substances with dietary and lifestyle measures. He will also go into detail about the latest research which centres
on the use of a natural product which is a type of zeolite.
Zeolites are naturally occurring crystalline minerals formed over millions of years by the process of crystallization of volcanic ash submerged in the sea or in fresh water lakes. This natural crystalline mineral is increasingly the focus of today's medical research because of their remarkable ability to "mop up" toxins without any side-effects. The reason for zeolite's ability to absorb toxins in this way is due to its honeycomb molecular structure that is able to trap toxic ions (in an 'ion-exchange process'), helping to safely remove them from the body. Classic chelation causes side effects and may not be well-tolerated in some people. Additionally, most chelating agents indiscriminately remove substances including important nutrients like calcium and magnesium.
The activated zeolite, on the other hand, attracts and traps small, highly-charged particles that fit into the pores and channels of the zeolite cage. This includes heavy metals (Lead, Cadmium, Mercury), nitrosamines and environmental pollutants. Because the zeolite has affinity based on both size and charge, it does not remove necessary ions like calcium, magnesium and potassium while it efficiently rids the body of toxic heavy metals. Tests reveal the significant increase in urinary excretion of heavy metals in subjects taking zeolite.
Liquid zeolite has proven to be an effective detoxification tool in the removal of heavy metal ions, which in turn may aid in the reduction of age-related deterioration of the human body.