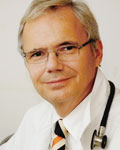 Professor Christophe de Jaeger
Unité de Physiologie de la sénescence - Institut Européen de la Longévité, Paris, France
Christophe de JAEGER is one of the founder of anti aging medicine in Europe. He started his career as a geriatrician and he is actually professor of medical physiology and a specialist of evaluation and the management of ageing in Paris, France. He teaches at the international university MTU in Paris. He is the author of many articles and several books on aging management. He is also Founder President of the European Institute of Longevity and the French society of longevity physiology and medicine. Christophe de JAEGER is also the funder and redactor in chief of the international review Medicine and Longevity. He is an international speaker, and his works focuses actually principally on physiological age and management. He is the head of the Health and Longevity Department (Institut de Jaeger).
2017 Lecture: Interest of Biological Age Measurement in Young Adult Population
By 2050, the world population aged 80 y and above will more than triple, approaching 400 million individuals. As the population ages, the global burden of disease and disability is rising. From the fifth decade of life, advancing age is associated with an exponential increase in burden from many different chronic conditions. The most effective means to reduce disease burden and control costs is to delay this progression by extending healthspan, years of life lived free of disease and disability. A key to extending healthspan is addressing the problem of aging itself.

Antiaging therapies show promise in model organism research. Translation to humans is needed to address the challenges of an aging global population. This shows the necessity of using bio markers to challenge the aging process. Interventions to slow human aging will need to be applied to still- young individuals. However, most human aging research examines older adults, many with chronic disease. As a result, little is known about aging in young humans.

We will discuss some methods by which aging can be measured in young adults. Longitudinal measure, per example, allows quantification of the pace of coordinated physiological deterioration across multiple organ systems (e.g., pulmonary, cardiovascular, renal, hepatic, immune function…). These methods can be used to assess biological aging in young humans who had not yet developed age-related diseases. We will show that young individuals of the same chronological age varied in their "biological aging" (declining integrity of multiple organ systems). Already, before midlife, individuals who were aging more rapidly were less physically able, showed cognitive decline and brain aging, self-reported worse health, and looked older. Measured biological aging in young adults can be used to identify causes of aging and evaluate rejuvenation therapies.

It is possible to quantify individual differences in aging in young humans. This development breaks through two blockades separating model organism research from human translational studies. One blockade is that animals age quickly enough that whole lifespans can be observed whereas, in humans, lifespan studies outlast the researchers. A second blockade is that humans are subject to a range of complex social and genomic exposures impossible to completely simulate in animal experiments. If aging can be measured in free-living humans early in their lifespans, there are new scientific opportunities. There are also potential clinical applications. Early identification of accelerated aging before chronic disease becomes established may offer opportunities for prevention. Above all, measures of aging in young humans allow for testing the effectiveness of antiaging therapies (e.g., caloric restriction) without waiting for participants to complete their lifespans.