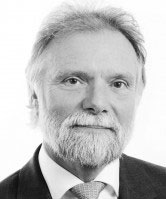 Dr Tim Evans
MBBS MRCGP DRCOG DA
Dr Tim Evans, qualified in 1979 from the Westminster Hospital Medical School. After junior posts in some of London's leading teaching hospitals he travelled throughout Africa and settled in Zimbabwe where he became District Medical Officer in a 100 bed hospital on the shores of lake Kariba.
Here he re-established primary health clinics in rural areas after 10 years of civil war. Later he would be involved in the creation of a flying doctor service operating throughout Zimbabwe and into neighbouring countries within Southern Africa. He returned to England in 1983 and acquired post graduate qualifications in General Practice, Anaesthetics, Obstetrics and Gynaecology working in both the NHS and Private Hospitals including The Portland Hospital for Women and Children. In 1990, Dr Tim Evans set up a single handed private General practice in Fulham, specialising in the care of women and children. He later established the first fully integrated private General Practice at Westover House incorporating the best in conventional, complementary and alternative health care.
He is the Medical Director of Blossom House School for children with learning and communication difficulties, sits on the Medical Committee of King Edward V11 Hospital and is a member of Council for the Chelsea Clinical Society. He was appointed as Apothecary to HM The Queen and The Royal Households of London in 2003.
2014 Lecture: Telomere Measurements in Clinical Practice – How, What, When and Why!
Telomeres are repetitive DNA sequences at the ends of linear chromosomes that serve as essential protective structures that maintain the integrity of chromosomal DNA. Each time a normal human cell divides some telomeric DNA sequences are lost. When telomeres are short, cells enter an irreversible growth arrest state called replicative senescence (or aging). There is mounting evidence that short telomeres correlate with age-associated diseases by limiting the ability of tissues to regenerate. This has led to the idea that telomere length could be a good and highly reliable indicator (a biomarker) of biological (not necessarily chronological) aging. Telomere length measurements, especially measurements of the shortest telomeres, provide a molecular determinant about overall health. It has been shown that environmental stressors can lead to increases in oxidative damage and premature telomere shortening. Smoking, inflammatory disease, lack of modest levels of exercise, stress and obesity can all contribute to increases in the rate of telomere shortening but in some instances these may be reversed by behavior modification. Just as cholesterol and blood pressure measurements provide an indication of overall health, newly introduced highly quantitative telomere length assays also provide a window into one's overall health.