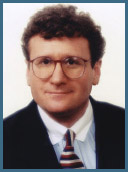 Dr. Robert Goldman MD PhD FAASP DO FAOASM
Chairman, American Academy of Anti-Aging Medicine; Founding President, National Academy of Sports Medicine, USA
Dr. Robert M. Goldman has spearheaded the development of numerous international medical organizations and corporations. Dr. Goldman has served as a Senior Fellow at the Lincoln Filene Center, Tufts University, and as an Affiliate at the Philosophy of Education Research Center, Graduate School of Education, Harvard University. Dr. Goldman is Professor; Graduate School of Medicine, Swinburne University, Australia, and Clinical Consultant, Department of Obstetrics and Gynecology, Korea Medical University. He is also Professor, Department of Internal Medicine at the University of Central America Health Sciences, Department of Internal Medicine. Dr. Goldman is a Fellow of the American Academy of Sports Physicians and a Board Diplomat in Sports Medicine and Board Certified in Anti-Aging Medicine.
Dr. Goldman received his Bachelor of Science Degree (B.S.) from Brooklyn College in New York, then conducted three years of independent research in steroid biochemistry and attended the State University of New York. He received the Doctor of Medicine (M.D.) Degree from the Central America Health Sciences University, School of Medicine in Belize, a government-sanctioned, Ministry of Health-approved, and World Health Organization-listed medical university. He received his Doctor of Osteopathic Medicine and Surgery (D.O.) degree from Chicago College of Osteopathic Medicine at MidWestern University. His Ph.D. work was in the field of androgenic anabolic steroid biochemistry.
He co-founded and serves as Chairman of the Board of Life Science Holdings, a biomedical research company with over 150 medical patents under development in the areas of brain resuscitation, trauma and emergency medicine, organ transplant and blood preservation technologies. He has overseen cooperative research agreement development programs in conjunction with such prominent institutions as the American National Red Cross, the US National Aeronautics and Space Administration (NASA), the Department of Defense, and the FDA's Center for Devices & Radiological Health.
Dr. Goldman is the recipient of the 'Gold Medal for Science (1993), the Grand Prize for Medicine (1994), the Humanitarian Award (1995), and the Business Development Award (1996).
During the late l990s, Dr. Goldman received honors from Minister of Sports and government Health officials of numerous nations. In 2001, Excellency Juan Antonio Samaranch awarded Dr. Goldman the International Olympic Committee Tribute Diploma for contributions to the development of sport & Olympism.
In addition, Dr. Goldman is a black belt in karate, Chinese weapons expert, and world champion athlete with over 20 world strength records, he has been listed in the Guinness Book of World Records. Some of his past performance records include 13,500 consecutive situps and 321 consecutive handstand pushups.
Dr. Goldman was an All-College athlete in four sports, a three time winner of the John F. Kennedy (JFK) Physical Fitness Award, was voted Athlete of the Year, was the recipient of the Champions Award, and was inducted into the World Hall of Fame of Physical Fitness. In 1995, Dr. Goldman was awarded the Healthy American Fitness Leader Award from the President's Council on Physical Fitness & Sports and U.S. Chamber of Commerce.
Dr. Goldman is Chairman of the International Medical Commission overseeing sports medicine committees in over 176 nations. He has served as a Special Advisor to the President's Council on Physical Fitness & Sports. He is founder and international President of the National Academy of Sports Medicine and the cofounder and Chairman of the American Academy of Anti-Aging Medicine (A4M). Dr. Goldman visits an average of 20 countries annually to promote brain research and sports medicine programs.
2007 - Impact of Genetic Engineering, Stem Cells and Aesthetics on the Field of Anti-Ageing Medicine
PAST AACL CONFERENCES
2006 - Maximum Human Performance with Anti-Aging Therapeutics
The aim of anti-aging medicine is not only to slow down the aging process, but also to keep the body functioning at its optimum peak level. This lecture will discuss more practical approaches of anti-aging medicine, and top anti-aging therapeutics.
Furthermore, we can expect an experimental expansion of medical knowledge on aging thanks in large part to the fast pace of advancements in biomedical technologies. Medical knowledge every 3.5 years or less. As a result, gains in human longevity are directly proportional to the cumulative sum of advancements in the biotech fields of, stem cells, cloning, nanotechnology, artificial organs, and nerve-impulse continuity.
As we age, there is a gradual and consistent loss of lean muscle and bone mass, along with loss of musculoskeletal coordination, balance and kinesthetic capacity. This lecture positions sports medicine as the first endpoint in the process of healthy human augmentation, whereby healthy men and women enhance mental and /or physical performance.
In addition to deterioration of these systems, the CORE (torso/thorax) loses its ability for flexibility and torsion control. There are a series of specific training programs, techniques and exercise regimens that can enhance muscle and bones mass, increase balance and coordination and provide an enhanced feeling of confidence and well being during activities of ambulation.
Numerous techniques, devices and testing mechanisms are employed by the professional athletes of the US National Football League (NFL), the US National Basketball Association (NBA), and Olympic competitors. The frequency, duration and intensity of these training programs are adjusted to age matched controls for safe and effective progression.
Until recently, most researchers believed that the human brain followed a fairly predictable developmental arc: starting out protean, the brain was thought to gain shape and intellectual muscle as it matured, reach its peak of power and nimbleness by age 40, and then decline, little by little, until by age 60 or 70, the brain loses much of its ability in the arenas of cognition, memory, mood, and creativity.
That scenario is rapidly becoming outdated, as neurologists and psychologists are now coming to the conclusion that the brain at midlife? a period lasting from age 35 to 65 ? is a much more elastic, much more supple organ than previously realized.
Far from slowly powering down, the brain as it ages begins brining new cognitive systems on-line and cross-indexing existing ones in ways it never did before. In short, the mind grows more agile as it ages. In midlife, one begins to maximize the ability to use the entirety of information contained in the brain's neurons in entirely novel ways.
The aim, then, as we age, is to maintain our cognition, memory, mood and creativity, and to minimize dementia and mental disability along with our other body functions. We aim for brain fitness.
Some therapeutic approaches for brain fitness that we will review in this lecture include:
1 Nootropic agents
2 Macronutrients
3 Exercise, both mental and physical
4 Dietary changes
5 Lifestyle changes
6 Elimination of risk factors for cognitive decline
It is no longer presumed that senility need be an inescapable component of advancing age. With simple proactive prevention and early intervention, e can maintain our mental faculties. A complete program invoking today's advancements in medical knowledge and innovative anti-aging therapeutic principles can tune up the aging brain and maintain complete brain and body fitness.