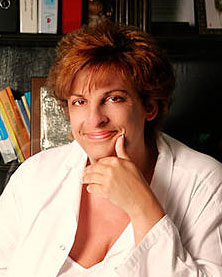 Dr Ursula Jacob GmbH
Dr. med. Univ. Budapest Ursula Jacob
Background:
since 2007
Medical Director of Privatklinik
Dr. Ursula Jacob GmbH
2005
Consultant in general medicine
1995 - 2007
Senior physician at various renowned clinics in internal medicine, hematology and oncology; also involved in naturopathy and developing holistic treatment concepts
1995
Qualified as a physician
1993 - 1995
ATraining in general medicine / surgery / emergency medicine
1991 - 1993
Approbation in the Clinic for Internal Medicine St. Georg, Bad Aibling
1985 - 1991
Study of medicine at the
Semmelweis University in Budapest
1985
High-school graduate
2011 - Targeted prevention / new diagnosis and therapies.
In our presentation we will talk about advanced diagnosis for chronic fatigue syndrome and environmental intoxication, the tests are PCR based for viruses and specific bacteria's like borreliosis etc. as well as checked up on heavey metals, chemicals and immune function.
There are new natural therapies to improve immune system and adrenal function as well as detox therapies what we will show in our lecture.