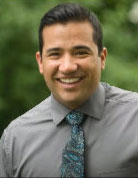 Mr Kiran Krishnan
Microbiologist
Kiran Krishnan is a Research Microbiologist. He comes from a strict research background having spent many years with hands-on R&D in the fields of molecular medicine and microbiology at the University of Iowa. His post graduate research was in the field of in Molecular Biology and Virology. Kiran established a Clinical Research Organization where he designed and conducted over a dozen human clinical trials in human nutrition, and he is also a co-founder in Nu Science Trading, a nutritional technology development and research company in the food supplement and medical food markets. Currently, Kiran is acting as the Chief Scientific Officer at Microbiome Labs. He is a frequent lecturer on the Human Microbiome at medical and nutrition conferences and he conducts popular monthly health webinars. He is currently involved in 3 novel clinical trials on probiotics and the human Microbiome. Kiran brings over 16 years working within the medical, academic and scientific fields of nutrition..
2016 Lecture: Vitamin K2 and the role it plays in defining the structural integrity and rate of aging in virtually every tissue in the body.
Vitamin K2, the most recently recognized vitamin in the western world is now achieving the recognition as an omnipotent nutrient that exerts control and function in virtually every tissue type in our body, including the digestive tract. Dozens of large scale studies have clearly illustrated its role in bone health, heart health via calcification, cancer and diabetes. It acts as an "activator" or carboxylating agent to activate key vitamin K dependent proteins. Considering that the western population is sub-clinically deficient in vitamin K2, what impact is this having on our health and our health system. Additionally, we will discuss new discoveries in the function of vitamin K2 in the body by going beyond its well-known roles as a carboxylating vitamin in bone health and heart health. These new discoveries will further illustrate the danger we face in the western world being a population that is sub-clinically deficient in vitamin K2 and the tremendous opportunity we have at slowing down age related atrophy.

Learning Objectives:
Brief understanding of the background of vitamin K2, its discovery, how it is produced, sources in nature and comparison to the more well-known, Vitamin K1.
Understanding the difference between the various forms of vitamin K2 on the market and the important features that will lead to efficacy or non-response.
Overview of the studies to understand vitamin K2's role in bone health, heart health, diabetes and cancer.
New discoveries in the function of vitamin K2 - going beyond carboxylation and into redox reactions.
Understanding why vitamin K2 may be considered one of the most important anti-aging nutrients.