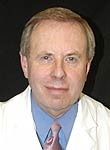 Nicholas J. Lowe MD FRCP FACP
Clinical Professor of Dermatology UCLA School of Medicare Los Angeles CA USA
Consultant Dermatologist, Cranley Clinic, London
Fellow of American Academy of Dermatology
Fellow of American Academy of Cosmetic Surgery
Dr Nicholas Lowe is a consultant dermatologist with the unique advantage of training in both the UK and USA. He graduated from the University of Liverpool Medical School in 1968. He has private practices in London and California, and is Medical Director of a clinical research centre specialising in skin ageing. Dr Lowe is Clinical Professor of Dermatology at UCLA School of Medicine, teaching and lecturing in their Dermatology programme. He is past Senior Lecturer and Consultant at University College Hospital, London. He has over 400 peer reviewed published papers and is author of 17 books.Dr Lowe is a world-renowned dermatologist specialising in cosmetic dermatological surgery, laser surgery, skin ageing and therapy for many skin diseases. His research interests include skin pharmacology and toxicology, laser therapy, phototherapy, treatment of ageing skin, sunscreens, photoprotection and scientific evaluation of cosmetic procedures. Dr Lowe is a Fellow of both the American and British Colleges of Physicians, a Fellow of the American Academy of Dermatology and American Academy of Cosmetic Surgery. He has received many awards including - outstanding clinical teacher UCLA; Gold and Silver Awards from the American Academy of Dermatology; is listed in the 'best doctors in Los Angeles', 'best doctors in America' and 'outstanding scientists of the 21st century'. He has board certifications from the American Board of Dermatology and the Royal College of Physicians and is registered as a dermatological specialist by the General Medical Council.
2007 - Creams, Injections and Lasers: The Art of Facial Rejuvenation
Facial ageing is a complex process that involves subcutaneous volume loss, laxity of collagen and elastin, overuse of some muscles of facial expression with resultant, both lines at rest increasing at motion. Skin surface ageing changes can be a major component.The art of combination therapy is a complex one and selection of treatments need to be clearly individualised to take account of the different components of facial ageing. A variety of dermal fillers provide support and volume replacement for facial structures. The most commonly utilised being the Hyaluronic Acid fillers, for example the Juvederm/Hydrafill and Restylane/Perlane.Other volume replacers include Polylactic Acid, which is thought to stimulate new collagen formation. A hydroxyapatite filler has also recently been approved in the USA and has been utilised in the Europe for some years.Recent research has also suggested that some neonatal fibroblast cell lines may have potential for skin rejuvenation.Another most important advance, utilised over the last 15 years has been the use of Type A Botulinum toxin. There are two main commercial types currently available. Botox has by far the most approved indications and the most extensive literature. Dysport is also approved in certain countries for aesthetic use. The use of Botox and Dysport have resulted in significant reduction of hyperfunctional facial lines as well as the possibility of changing and improving brow shape, reduction of lower facial depression of the depressor anguli oris muscle and reducing the intensity of periorbital rhytides.Fillers and Botox are in many patients combined to produce not only superior results, but also a prolonged benefit with the combination therapy.These agents should be considered in combination with a variety of other treatments, which includes –topical photoprotection, rejuvenation creams, pulsed lights and non-invasive laser therapy. Newer forms of rejuvenation lasers for example fractionated lasers e.g., the Reliant Fraxel as well as the use of radiofrequency and other methods of noninvasive or minimally invasive skin tightening.In addition, all of the above agents may be utilised in combination with appropriate cosmetic surgery.
The concept of the combination therapy continues to be developed and refined and has become the most rapidly advancing area in facial rejuvenation technique.