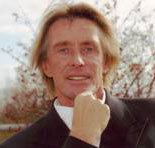 Karl J Neeser PhD
Born 1947, is one of the leading Anti-Aging Research Scientists in Asia. He earned Master degrees in Exercise Physiology and Physical Education, as well as a Doctor degree in Philosophy & Health Science. Karl J. Neese's effort to study the field of anti-ageing for more than twenty years reflects his own diverse experiences. He has been Professor at Lausanne University/Switzerland, Founder/Manager of two European Top Health Clubs and has authored several books. Today he is a worldwide appreciated Health Consultant, Key Speaker and lives in Bangkok/Thailand where he is currently a Professor at Chulalongkorn University School of Sports Science.
2008 - The 7 Ultimate Lifestyle Strategies to fight defective Genes that cause early-onset forms of Alzheimer's
Nearly half of the people who live past eighty develop Alzheimer's disease. With today's increasing longevity and hundreds of millions worldwide headed toward advanced age, much can be gained from postponing this most common form of dementia, if not preventing it entirely.
Growing scientifically sound evidence suggests that people can prevent, delay, and in early stages even stop and reverse Alzheimer's disease by taking steps like maintaining normal body weight, eating low-fat diets rich in antioxidants, exercising regularly and avoiding bad habits like smoking and excessive drinking. Several other activities also appear to protect the brain against dementia, practices including remaining socially connected and keeping the brain stimulated by reading and learning new things.
The Lifestyle choices we make early in life determine our health and vitality as we age, even more than heredity and genetics. It is never too late to start on the road of prevention. Living a healthier life is the best defense against Alzheimer's disease, stops it before it starts, or arrests and reverses it in its earliest stages. By taking brain-healthy lifestyle changes we could realize a future without Alzheimer's disease.