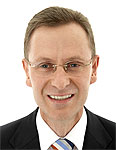 Dr Jacques Otto
Dr Jacques Otto practices medicine from the Cosmedicate clinic at number 122 Harley Street, London W1G 7PJ, United Kingdom.
Dr Otto qualified as a medical doctor in 1981 from the University of Pretoria in South Africa. He then went on to complete his Master of Family Doctor Practice Degree (University of Pretoria) in 1986; Master of Medical Pharmacology (University of Pretoria) in 1988; Master of Philosophy in Medical Law (University of Glasgow) in 2001. Postgraduate academic diplomas include: Member of the Faculty of General Practitioners (College of Medicine of South Africa); Diploma in Forensic Medicine (College of Medicine of South Africa); Diploma in Sedation and Pain Control (University of Stellenbosch, South Africa).

In 1990 Dr Otto was appointed Scientific Affairs Director of Abbott Laboratories, South Africa, where he gain valuable experience in pharmaceutical R&D. He was also responsible for several international (including FDA) and national clinical trials.
His main interests since 1999 have been research in new anti-ageing products, cosmetic products and cosmetic non-invasive medical device development, cosmetic & aesthetic minimally invasive techniques and autologous regenerative medicine.
His appointments in the UK as Consultant/Adviser/Trainer in Cosmetic Medicine have included Isolagen Europe Ltd, Cosmesis Ltd, UltraShape Inc. (Principal Investigator Phase II CE Mark Study), Aesthera Inc. (Photopneumatic Therapy PPx - UK Investigator), Mediform UK (Accent Radio-Frequency & Pixel Laser London Referral Centre) and ACR Laboratories (Autologous Platelet Rich Plasma Therapy).
Dr Otto was appointed European Consultant to LM Global of China in December 2006 and has also been instrumental in setting up non-surgical aesthetic clinics in Limerick (Ireland - 2005) and Cape Town (South Africa - 2006).
2007 - Dermal Rejuvenation and Volumetric Therapy utilizing Autologous Platelet Rich Plasma (A-PRP)
This dermal injection technique utilizes a new preparation method of autologous platelet rich plasma (A-PRP) that is utilized as an autologous alternative for dermal volumetric regeneration and rejuvenation versus synthetic dermal or hypodermal augmentation products.
The injected autologous platelet rich plasma acts as a biologic scaffold that comprises of a "structure and signals" process that includes the 5 major steps of physiological wound healing:
formation of a tri-dimensional fibrin strand including platelets and white blood cells that functions as a bio-active 'scaffold'
platelet mediated release of growth factors in their biologically determined ratios
chemo-attraction of macrophages and stem cells to the site of bio-active 'scaffold'
stem cell proliferation (mitosis) and (5) stem cell differentiation in vicinity of bio-active 'scaffold'
The Advantages of this New Technology include a low-cost simplified autologous plasma 'enrichment' preparation process:
Venapuncture requiring only 8 ml whole blood per tube.
Separation of plasma and platelets from red blood cells is via centrifugation taking only 10 minutes and delivering 5 ml of plasma from the original 8 ml whole blood.
Simplified plasma 'enrichment' process to form platelet rich plasma (PRP) via aspiration of platelet poor plasma (PPP) prior to platelet activation.
Platelet activation via CaCl2 or biological thrombin to stimulate platelet release of growth factors and chemo-attraction molecules.
Intra-dermal and/or hypodermal injection (or topical spray) of either PRP-solution (PRP + CaCl2) or PRP-gel (PRP + biological thrombin).
The preparation process is possible in the clinician's rooms, a clinic setting, a hospital (ward, accident & emergency department or operating theatre) or in a laboratory.
The Benefits of Autologous PRP include:
Tissue regeneration and rejuvenation: neo-collagenesis, neo-vascularisation, bone mineralisation & extracellular matrix formation).
Non-allergenic because it is a 'body own' physiological product vs. an animal-derived or human-donor (allo) products.
Elimination of donor transmissible infections.
Biological glue for tissue adhesion especially in skin flaps, bone grafts and trauma.
Haemostasis inter-surgery, post-surgery or post-traumatic.
Increase in the rate of the healing process (reduction in wound time) following surgery or trauma (e.g. combined with autologous topical keratinocytes in burns).
Beta-endorphins present in plasma contribute to a reduction in post surgery or trauma pain.
Physiological 'antibiotic' as a result of anti-bodies and white blood cells present in plasma.
Tissue engineering (TE) in-vitro autologous tissue culture-medium for cellular expansion of several cell types e.g. fibroblasts, chondrocytes, myoblasts, keratinocytes and white blood cells, etc.).
Applications include:
Tissue Engineering & Research and Development.
Plastic Surgery
Dermatology
Dentistry and Oral Surgery
Maxillo-Facial Surgery
Cardio-Vascular Surgery
Orthopaedic Surgery
Gastro-Enterology
Urology
Other
Cosmetic Dermal & Hypodermal indications:
Autologous dermal or hypodermal volumetric regeneration (filling effect)
Autologous epidermal rejuvenation (improved skin texture)
Autologous enhanced chronic wound healing (ulceration and burns)
This dermal injection technique utilizes the body's own tissue (autologous) to restore, regenerate and rejuvenate the aged and damaged skin, and other connective tissues including the mineralisation of bone.