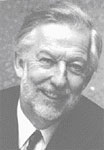 Dr Michael Perring MA MB B.Chir FCP(SA) DPM UKCP Registered Psychotherapist
Dr Perring read medicine at Cambridge, and St. Bartholomew's Hospital, London. As a post-graduate at Capetown University he gained wide experience of general medicine and graduating as a Fellow of the South African College of Physicians in 1970. Vacationing as a Medical Officer in the Ciskei he made working trips to Biafra and Ethiopia as well as studying in North America.
Following his return to the UK Dr Perring worked as a Psychiatrist obtaining a Diploma in Psychological Medicine in 1973. He was a Lecturer in Sexual Medicine at Southampton University between 1970-1980. At Charing Cross Hospital he worked with Transgender patients and took a Diploma in Humanistic Psychotherapy in 1986.

From 1993 onwards Dr Perring has developed an innovative clinic, 'Optimal Health', focusing on the preventive aspects of healthy ageing. His caring and considered approach to health is based on wide and varied experience and the conviction that preventive disciplines are the key to an extended active life-span.
He is a certified member of the American Academy of Anti-Aging Medicine, is registered as a practising psychotherapist and is accredited by the British Association of Sexual and Marital Therapists of which he is a founder member.
He is a Council member of the Independent Doctors Forum and Chair of its Regulations Committee. He is Chair to Council of The Scientific Exploration Society, a Charity supporting conservation and promotion of youth in science.
April 2005
2008 - What Makes a 'Good' Anti-aging Doctor?
In the new specialty Anti-Aging medicine what is it that makes us a 'good' at our job?
My views are inevitably subjective, and speculative. They are based on 15 years in the anti-aging field, and borrowed from my experience as a psychotherapist and my role in supporting doctors as they struggle with complex medical regulations in the UK.
From what background in medicine do anti-aging doctors come?
A straw poll taken at these conferences suggests the background of doctors practising in this field is wide: Generalists or General Practitioners (as they are called in the UK); Endocrinologists; Dermatologists; Aesthetic Surgeons; Psychiatrists; plus academics and researchers, to name but a few. There is a wide spectrum of age and the countries from which our specialty draws its membership has become worldwide.
What are the attributes that serve us best in this specialty?
Regulatory Guidelines of good medical practice in the UK (in all fields of medicine) emphasise competence and skills, professionalism, and good communication with patients.
Medical Insurance companies say failure to communicate by doctors is the commonest cause of complaint by patients. Assessment of doctors at annual Appraisal in the UK includes 'satisfaction ratings' from patients as well as 360 degree peer review.
Communication includes the skills of listening to patients as well of giving (clear) information and non-verbal communication is highly expressive of our attitudes to one another.
The attributes described by Carl Rogers that make 'good' therapists are empathy, non-possessive warmth and congruity. I suggest that this roughly translates in anti-aging medicine to caring about our patients, being real and honest with them, and understanding accurately what their concerns are.
What about our skills and competence as practitioners?

Revalidation of our competence as medical practitioners is now recognised to be necessary and, in the UK, will be required every 5 years. The mechanism for doing this remains controversial and the idea of it is a source of anxiety for many doctors. One good consequence is that where competence is assessed being over 70 is no longer considered a bar to continuing practice (surgery is an exception).
Mental health issues are a serious problem within the medical community: among the issues considered are mental breakdown (depression, manic depressive illness, addiction), loyalty in reporting medical colleagues, protection of public interest and the rehabilitation of recovered practitioners.
What is specific to anti-aging doctors?
The specialty is a new one and does not have recognition in some countries. It follows that we need to be very aware of good peer relations with colleagues: to talk to them about our practice and write them letters about the patients we share with them, and to refer to them when a patient's problem lies outside our competence. We should continue to learn by attending meetings and peer supervision. Collectively we need a recognised qualification, and agreed (international) guidelines.
Finally, we should allow ourselves pride in choosing an innovative, developing and rewarding specialty alongside modesty in our endeavours.