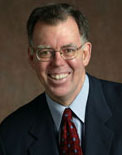 Dr Barry Sears
MD FCCP
Dr. Barry Sears is a leading authority on the impact of the diet on hormonal response, genetic expression, and inflammation. A former research scientist at the Boston University School of Medicine and the Massachusetts Institute of Technology, Dr. Sears has focused his research efforts over the past 40 years to the study of lipids and their role in chronic disease.
Dr. Sears has published more than 30 scientific articles and holds 13 U.S. patents in the areas of intravenous drug delivery systems for cancer drugs and hormonal regulation for the treatment of cardiovascular disease. He has also written 13 books, including the New York Times #1 bestseller "The Zone". These books have sold more than six million copies in the U.S. and have been translated into 22 different languages.
He is the founder and president of the non-profit Inflammation Research Foundation from which he continues his work in the developing of new dietary approaches for the treatment of diabetes, cardiovascular, and neurological diseases.
2014 Pre-conference: Back to the Future: The Role of Diet, Omega-3 Fatty Acids, and Polyphenols in the Management of Aging.
2014 Lecture: The Impact of High-Dose Polyphenols and Omega-3 Fatty Acids in Aging.
2014 Lecture: The Role of Resolution of Inflammation in the Aging Process