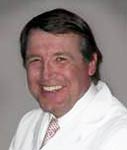 Dr. Steven Sinatra MD FACC CNS
Assistant Clinical Professor of Medicine, University of Connecticut School of Medicine
Dr. Sinatra received his medical degree from Albany Medical College and trained at Yale University. He is Board Certified in Cardiology and Internal Medicine and holds Fellowship status in the American College of Cardiology and American College of Nutrition. He is a Certified Nutrition Specialist, Certified Bioenergetic Therapist and an Anti-Aging Specialist with over twenty years experience. At his practice in Manchester, CT, Dr. Sinatra integrates conventional medicine with complementary, nutritional and psychological therapies. He is the former Chief of Cardiology at Manchester Memorial Hospital. Dr. Sinatra has authored several books including "Lose to Win," "Heartbreak and Heart Disease," "Optimum Health," "The Coenzyme Q10 Phenomenon," and "Heart Sense for Women".
Metabolic Cardiology