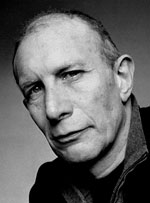 Dr Daniel Sister MD
Graduated from the Paris Medical School. Member of: General Medical Council (UK), Conseil de l'Ordre des Medecins (Fr), British Association of Cosmetic Doctors., New York Academy of Sciences., Royal Society of Medicine (Fellow)
Graduated from the Paris Medical School in 1974 .
General Medical Special Interest in:
Homeopathy, Phytotherapy.
Anti Aging, Hormones.
Non Surgical Cosmetic Procedure
Member of:
General Medical Council (UK)
Conseil de l'Ordre des Medecins (Fr)
British Association of Cosmetic Doctors.
New York Academy of Sciences.
Royal Society of Medicine (Fellow)
Previous Membership :
American College of Nutrition.
American Society for Bariatric Physicians.
Vice President Complementary Medicine Association.
American Academy for Anti Aging Medecine.
Innovative, Safe and Efficient:
First to introduce Laser/Elos technology in the U.K.
First to introduce Carboxytherapy in the UK
First to introduce the VIPeel in the \UK
First to introduce the M.E.L.T. therapy in the UK
First to introduce the S3/PRP- Skin therapy in the U
Activities:
Private practice in Paris since 1974 (Internal medicine, Nutrition)

Nutritionist, private practice in Los Angeles for 7 years
Practice in Dublin, Belfast, Cork (Ireland) for a year
Private practice in London since 1997 (Nutrition, Anti Ageing)
Author of 6 books:
From Fat to Fit (USA)
Throw your scale away (USA)
Menopause, maigrir sans faim (France)
Comment dire NON à la cellulite et à l'obésité (Fr)
About Beauty, Nutrition, and Anti Ageing
La Medecine Anti Ageing
Next to come: Transition Time Health (natural and bio identical hormones)
Guest in various TV shows in France, UK, Germany, USA, Israel.
Guest speaker at the MEDEC (Paris), 3rd Anti Ageing Conference in Monte Carlo, FACE Conference (London), Cosmeeting (Paris)
Collaboration with different woman magazines in France, UK, USA.
Noted by W, Harper & Queens, Tattler, Vogue, Woman's journal, Zest …
Previous Medical Consultant in France: United Airlines, Philippine Airlines, Gulf Air
HealthTech Institute was founded and incorporated in the USA in November 1993 by Dr. D.L. SISTER. Since then, it has been active in USA, Canada, France, England, Saudi Arabia, and United Emirates.
The interests of the company are all related to Health, Beauty, Cosmetics, Natural Products and New technologies.
Either by creating, developing and marketing its own products: Ekilose, NutriLife Pro, Rejuvital….
Or by helping other companies to develop and market their specific products in different countries:
USA: Food Sciences Corp., Diet Line
Canada: Groupe Roy, JCLE Holdings
France: Laboratoires Michel Iderne, Lysedia
Belgium: Hedephar, Universal Pharma
Platelet Rich Plasma Therapies - Self Stimulated Serum - S3
Platelet Rich Plasma
Platelets are small but powerful. They contain a variety of growth factors such as TGFB, VEGF, PDGF.
They are small molecules also known as cytokines that Interact with the local cells and even send signals that Imitate a variety of important healing events. It is used for Dentistry = receding gums, implants Sport Medicine = Tennis Elbow etc. Veterinary, Hair losses and skin rejuvenation.