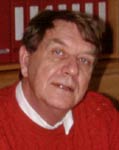 Dr Erling Thom
Head of Clinical Operation, Medstat Research AS
Education:
Palo Alto and Stanford University California;
Post doctoral studies in Clinical Pharmacology Syntex Research Labs. 1970-1974
University of Oslo; Medical studies 1966-1970
University of Oslo; Ph.D. in biochemistry 1966
Summary of Experience:
Main areas of expertise include 30 years experience in clinical trial management, including design of study protocols. Conducting initial site visits, monitoring and close-down visits. Therapeutic areas of expertise include Cardiology, Rheumatology, Neurology, Dermatology, Nutrition and several Pharmacokinetic studies.
Oral treatment of the ageing symptoms of facial skin
Title: A randomized, placebo-controlled double blind study on the clinical efficacy of an oral treatment with Dermavite® of ageing symptoms of the skin.
Study design: Randomised, placebo-controlled double-blind study with an observation period of 6 months.
Subjects: A total of 44 female subjects were included in the study 22 participants received DermaVite® while 22 received placebo.
Investigational treatment: The preparation studied (DermaVite®) is a tablet containing a marine protein, alpha-lipoic acid, Lycopene, pine-bark extract and vitamins and minerals. The placebo tablet had an identical appearance and was packed in similar bottles, but did not contain active ingredients. The dosage was 2 tablets per day.
Performance of the study: Objective measurements, skin thickness and elasticity, as well as subjective observations, in form of clinical parameters, were used for evaluation of the effect of the treatments. In addition the participants made their self-evaluation of the effect, using Visual Analogue Scales (VAS). Photos were taken initially and on each of the control visits which took place after 2, 4 and 6 months.
Results: The two treatment groups were comparable at the outset of the study with respect to the main parameters such as age and grade of ageing symptoms of the skin. 20 subjects in the each of the two groups completed the study according to the protocol. The results show a significant improvement in skin quality both with regard to objective parameters as well as subjective after treatment with DermaVite®. No significant treatment effects were detected after treatment with placebo. The participants' self-evaluation showed a statistical difference in favour of the active treatment. The majority of the participants taking DermaVite® would like to continue with the treatment after the study was concluded. The tolerability's of the treatments were excellent.