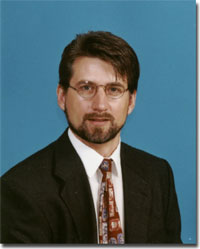 Professor Donald Craig Willcox
Donald Craig Willcox, Ph.D. is Professor of International Public Health and Gerontology at Okinawa International University in Okinawa, Japan. Dr. Willcox is a fluent speaker of Japanese and has extensive cross-national experience in bio-cultural approaches to healthy aging, epidemiology, human nutrition and human population genetics. He is Co-Principal Investigator of the Okinawa Centenarian study, a 30-plus year, ongoing study of the genetic and environmental correlates of exceptional longevity that identified the first gene to be associated with human longevity (Takata et al. Lancet 1987) and numerous lifestyle factors important to healthy aging. He also has a long and successful track record of collaborative research with other studies on healthy aging around the world such as the Honolulu Heart Program, and the Kuakini Hawaii Lifespan Study, the study that first identified the association (since replicated in many other populations) of the FOXO3 gene with healthy aging and longevity in humans (Willcox et al. PNAS, 2008).

He has been successful in establishing cross-cultural research collaborations through the National Institutes of Health and the National Institute on Aging as well as projects supported by national funding agencies in Japan, such as the Japan Society for Promotion of Sciences, among other sources. He currently serves as a research consultant for the NIA-funded Hawaii Lifespan Study and Hawaii Healthspan Study. Both of these studies, and the Okinawa Centenarian Study are large, long term clinical epidemiologic studies of healthy aging with long track records of cross national research that possess the necessary experience and infrastructure to carry forward innovative projects in the area of healthy and successful aging.

Dr. Willcox is a member of several academic societies devoted to research on aging such as the Gerontological Society of America (GSA) and the International Association of Gerontology and Geriatrics (IAGG). He has also been an invited participant at numerous international workshops that have focused upon identifying priorities in aging research such as the recent FUTURAGE workshop (Roadmap for Aging Research in the E.U.), and contributes as Associate Editor to numerous journals devoted to research on aging, such as Journals of Gerontology A :Biological and Medical Sciences (GSA), Gerontology (IAGG) among others. He recently guest edited a special issue on centenarian studies and their contribution to our understanding of the aging process and longevity, published in Current Gerontology and Geriatrics Research.
2015 - Modulating the aging process through gene environment interactions: what is hot and what is not