NAME

Dr Karriem H Ali MD
Chief Scientific Officer iPraxic
Strategic Immunotherapy in the Treatment and Prevention of Ageing-related Diseases & Disorders - Coronary Heart Disease, Metabolic Syndrome & Non Insulin-Dependent Diabetes Mellitus, Cancer

Mr David Alpert B Bus Sci (Hons)
Founder of the International Institute for Anti-ageing (iiaa). The Institute draws on the research and experience of a panel of world renowned experts and disseminates cutting edge information through a continuing series of conferences, workshops and newsletters. It aims to educate and empower health practitioners to deliver real results that ultimately show a measurable improvements in their client's and patient's biological age.
Conception after 35 - The Older Mother: From the perspective of an anti ageing culture.

Professor Vittorio Calabrese MD PhD
Full Professor, Biochemistry & Mol. Biology Section, Department of Chemistry, Faculty of Medicine, University of Catania
Vitagenes Brain Function, and Food Factors: Functional Genomics and a Redox Proteomics Approaches
Dr Paul Clayton
Visiting Fellow, Oxford Brookes University Former President, Forum for Food & Health, Rouyal Society of Medicine, London Technical Director, Szent-Gyorgyi Institute of Clinical Pharmaconutrition, Budapest Chair, Scientific Advisory Board, BiotheraPharma (USA)
'Back To The Future' - How the mid-Victorians lived better, and longer, than we do today and what we can learn from them

Mr Willy Conings
Masters degree in Physical Chemistry and Biochemistry
Use of Herbal supplements as a first line approach and as an adjunct for HRT in the aging male

Dr T Michael Culp MA ND
Dr. T. Michael Culp is the Medical Director of Integrative Health Solutions, Ltd, in London, an innovative multi-disciplinary medical clinic specializing in the treatment of chronic diseases (www.ihs.eu.com). Dr. Culp received his medical degree from Bastyr University in Seattle, Washington, where he was appointed to the faculty to teach courses in medical nutrition and nutritional biochemistry. He has practiced more than 15 years as a specialist GP in natural medicine. He was the Director of Medical Education for Genova Diagnostics Laboratory for 6 years before immigrating to the UK in 2003.
Stress: The Mother of All Ageing

Ing. Luigi Alfonso Cuozzo
Ing.Luigi Alfonso Cuozzo is a Business Development Consultant for Anti-Ageing Medical Centres Worldwide, he is also a Consultant for International trading and industrial companies.
He is a long-term expert in the management of health programmes within private clinics and healthcare institutes. He has substantial expertise in communications, marketing and finance within the healthcare sector. Past positions held include Development Director for a project on prevention and occupational medicine, Managing Director of 3 Private Clinics and Consultant for the planning of Diagnostic Centres. He is currently Marketing and Communication Manager of a newly launched Medi Centre within the Wellness Spa of 5* Kempinski hotel in Sicily.
Communication - its vital role in the marketing strategy for Medi-Spas


Mr. Roger Deutsch
Roger Deutsch has performed pioneering research in the field of food and chemical sensitivity testing for over 22 years. He is a co-developer of the Alcat test, a unique, patented method for identifying cellular reactions to foods, chemicals and other substances, through non-IgE mediated pathways. The Alcat test is a proprietary blood test performed in many laboratories and clinics throughout the world. He is co-author of the book series, Your Hidden food Allergies are Making You Fat, as well as several review and research papers on this topic. He frequently lectures on the subject of food, inflammation and aging to professional audience's world wide. Roger serves as the CEO of Cell Science Systems, Ltd., Corp. (Deerfield Beach Florida). Cell Science Systems is an integrated medical diagnostics and health care company on the cutting edge in the field of food intolerance diagnostics and management. He is also the CEO of Alcat Europe (GmbH, Berlin, Germany).
Food, inflammation, and the aging process


Mr Rik Deitsch
Mr. Deitsch is a Biochemist and the Chief Executive Officer of a biopharmaceutical company specializing in pharmaceutical products and technologies for the management of neurological disorders, cancer, autoimmune and infectious diseases.
Invisible Killers: Our Toxic World, Methods for Detoxification Including the Use of Activated, Liquid Zeolite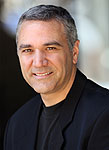 Professor Christian Drapeau
Christian Drapeau is a neurophysiologist with over fifteen years of research experience in the fields of natural foods and nutrition. Mr. Drapeau holds a Mater's degree from the Department of Neurology and Neurosurgery from the Montreal Neurological Institute, McGill University, in Montreal. After his academic formation, Mr. Drapeau studied herbal medicine and naturopathy which led him to the position of Chief Scientist at Cell Tech (1995-1999) where he developed Quality Control standards for wild-harvested blue-green algae and directed the early research on the cyanophyta Aphanizomenon flos-aquae (AFA). Since 1995, Mr. Drapeau has been pursuing scientific research in collaboration with various universities and research centers on the health benefits of AFA, which has led to many scientific publications. Since 2000, his research effort has focused on the effect of AFA on stem cell physiology, coauthoring the Stem Cell Theory of Renewal and a recent article describing the effect of AFA on endogenous adult stem cells. Mr. Drapeau, who is currently Chief Science Officer for STEMTech HealthSciences, Inc., has lectured to over 30,000 people internationally since 1994, on various topics including ADD/ADHD, accelerated learning, the impact of wild superfoods on health, and stem cell research. He presents profound health information and insights with clarity and humor.
Natural Endogenous Stem Cell Release as a Primary Approach to Anti-Aging, Description of the First Natural Plant- Based Stem Cell Mobilizer.

Dr Nyjon Eccles BSc PhD MBBS MRCP
Following his double doctorates (medicine and pharmacology) Nyjon has worked as a general and naturopathic physician and has special interest and experience in complementary nutritional supportive treatments that promote well-being and recovery. He expanded his knowledge of complementary medicines by blending research, extensive training and clinical practice and has become well known for his treatment and product innovations in the field of complementary medicine and also for his research-based verification of non-conventional treatments. Over recent years he has developed a special interest in complementary cancer and cellular health therapy and the outcome has been the compilation of an extremely powerful repertoire of treatments and products.
As a Medical Director with 7 years experience of running a private clinic in Harley Street, he has also acquired clinical expertise in infrared imaging and its application in early breast cancer detection and the screening/monitoring of musculoskeletal injuries and pain.
Through his research on the effect of static magnetic fields the first ever magnetic product was given Drug Tariff approval in March 2006. Connected to this work he has also studied the effects of pulsed electromagnetic fields and their potential application in medicine. He lectures regularly on the subject of "Food as Medicine" "Nutrition in Breast Health" and "Nutrition in Child Health". He is also currently expanding his expertise in Anti-aging Medicine and also the use of bio-identical hormones.
Breast cancer prevention - the way forward


Professor Syed E A Haq MB BS BSc (HON) PhD DIC MRCP(UK)
Professor Syed Haq, is a Consultant Physician and Founder of The London Preventative Medicine Centre. He is the Clinical and Scientific Director of Daval International Ltd. He has worked and trained at some of the foremost institutions - Guy's Hospital, Hammersmith and Royal Brompton Hospitals, Imperial College, Massachusetts General Hospital, Harvard Medical School, and Tufts University, New England Medical Center Hospitals Inc.
Cytosolic Phospholipase A2 is fundamental in regulating insulin-like growth factor-1 mediated signalling and mammalian growth.

John Chee Kuen Hui PhD
President and Chief Executive Officer, and Director of Vasomedical, Inc.
Aging, Prevention and Wellness-endothelial & vascular health

Dr. Patrick Kingsley (MD)
Fellow of The American Academy of Environmental Medicine, Founder Member of the British Society of Allergy, Environmental and Nutritional Medicine, and the British Society of Integrated Medicine. His main clinical interests are Multiple Sclerosis and Cancer the natural way.
A Scientific Explanation For Diabetes Type II

Dr Richard Lippman
Dr. Richard Lippman is a world expert on the measurement of free radical activity in the body and is a strong advocate of antiageing medicine and practices on both himself and his patients the latest therapies and concepts. He is the inventor of the nicotine patch and has been nominated for the Nobel Prize in medicine.
STAY 40 - without crazy diets and heavy exercise. Why should our bodies become broken and then fixed? Why not fix them in advance of the damages caused by aging?

Dr Jean-Pierre Naim MD
A graduate from the University of Brussels (Belgium),school of medicine, in 1980. Board certified in Family Medicine in 1984. He has been practicing Internal and Family Medicine in Belgium, Lebanon, France and Switzerland for the last 25 years. Currently, he is leading the medical service of an International Geneva-based specialised UN agency. Dr NAIM committed himself to complementary medicine since 1990. He earned many scientific prices and awards. He has incorporated nutrition and natural health techniques into his clinical practice. He published extensively in the medical litterature and has lectured around the world in particular, on longevity, anti-aging, cardio-vascular, neuro-degenerative diseases, nutrition, infectious diseases, environmental medicine, obesity, diabetes, and aesthetics. Dr NAIM is the founder and former president of the Swiss Academy of Anti-Aging Medicine SAAAM, a nonprofit association. At present, he is the head of the medical and scientific Board of SAAAM. He is member of several societies. He is a very well known International lecturer and wrote many papers in different medical magazines, mainly on Integrative and Orthomolecular medicine.
Orthomolecular approach in Preventing and Treating Cardio-Vascular Diseases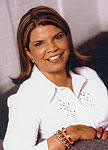 Malti O'Mahony
Boston Aesthetics Clinic (UK) Ltd.. Aesthetic Practitioner / Mesotherapy Specialist. A diploma in nursing and bachelor of science from the University of Manchester. Studied Mesotherapy with Dr. Ordiz in Spain and Dr. Le Coz in France. Studied "Advanced course" by the International Society of Mesotherapy in France.
WORKSHOP - Mesotherapy for the Treatment of Cellulite


Dr Sohail Mansoor MBBS,DTM,DRCP.Derm,MSc.Derm,CESR.Derm(UK),DABAAM(USA)
Dermatologist & Lead in Dermatologic Surgery University College London & Barnet Hospitals
Art of Chemical Peeling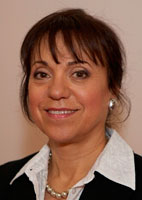 Lorraine Perretta
Nutritionist Lorraine Perretta Fast talking New Yorker, Lorraine is a nutrition enthusiast. After several years working for GQ and Vogue fashion magazines, she studied nutrition at the Institute for Optimum Nutrition and has never looked back. She is senior clinical nutritionist at the Brain Bio Centre and consultant to the International Institute for Anti-Ageing. Lorraine is a frequent lecturer at Westminster University, Thames Valley College, and the Institute for Optimum Nutrition, where she is also a Fellow. She is an entertaining speaker and is frequently invited to speak at various seminars and conferences both in the UK and abroad. Lorraine is author of Brain Food and a member of the British Association of Nutritional Therapists. Lorraine feels good nutrition should be practiced by everyone and her skill is integrating healthy eating habits into peoples busy lifestyles.
Beauty from within - the role of nutrition in anti-ageing for skin

Dr Michael Perring MA MB B.Chir FCP(SA) DPM UKCP Registered Psychotherapist
Certified member of the American Academy of Anti-Aging Medicine, is registered as a practising psychotherapist and is accredited by the British Association of Sexual and Marital Therapists of which he is a founder member. He is a Council member of the Independent Doctors Forum and Chair of its Regulations Committee. He is Chair to Council of The Scientific Exploration Society, a Charity supporting conservation and promotion of youth in science. April 2005
What Makes a 'Good' Anti-aging Doctor?


Dr Walter Pierpaoli MD PhD
President, INTERBION Foundation for Basic Biomedical Research
Effects of Melatonin in Age-Related Macular Degeneration

Dr Barry Sears
Dr. Barry Sears is a leading authority on the dietary control of hormonal response. His various books on the Zone Diet have sold more than 5 million copies, and been translated into 22 different languages. He is the the President of the non-profit Inflammation Research Foundation in Marblehead, MA. In addition to continuing research on the hormonal effects of food, Dr. Sears has expanded his research in developing innovative dietary approaches to treating cancer and neurological conditions, as well as his on-going work in treating cardiovascular disease and type 2 diabetes.
Anti-Aging Medicine: The Role of Anti-Inflammatory Diets

Professor Giovanni Scapagnini MD PhD
Assistant Professor, Institute of Neurological Sciences, Italian National Research Council, Catania, Italy
Assistant Professor, Blanchette Rockefeller Neurosciences Institute, West Virginia University, Rockville (MD), USA
Visiting Professor, Institute of Human Virology, University of Maryland, Baltimore (MD), USA
Brain ageing and cellular stress response

Dr Stefano Scoglio PN ND
Director of the Nutritherapy Research Center, a research institute affiliated  with the Department of Natural Sciences at the University of Urbino, Italy.
Mind your Age: the anti-aging, mood and attention enhancing properties of a proprietary AFA Klamath extract. Theoretical and clinical data.

Dr Damir A Shakambet MD MRIPH MBRCP
Born into a traditionally medical family and graduated as a Medical Doctor at 23 in 1984.
After working as a GP and in hospitals, he embarked on an exploration of numerous naturopathic disciplines. Since 1984 he has incorporated Acupuncture, Herbology, Ericsonian Hypnotherapy, Psychotherapy, Chiropractic techniques and bodywork based on Bioenergetics and postural alignment. He has practiced homo-toxicological and nutritional aspects of medicine.
Spent the past 20 years gaining clinical experience in refining the integrative medical techniques into an all inclusive model of healthcare. Lectured widely at Westminster University and various Acupuncture and Homoeopathic colleges.
System Theory and Bioregulatory Preventative medicine

Dr Rajendra Sharma MB, BCh, BAO, LRCP+S (I), MFHom
Medical Director of The Diagnostic Clinic, London
Vitamins? Friend or Foe.

Mr Jonathan Sheril  LLB (Hons) Solicitor
Jonathan Sheril is a solicitor with Gannons law firm based in Central London.  He is also the Founder and Managing Director of The Body Clinic, which specialises in aesthetic laser treatments with clinics in Harley Street and the Home Counties.
Litigation? It Can't Happen To Me!

Dr John van Limburg Stirum
Dr. John van Limburg Stirum, after having lived in the USA as well as in Holland moved to Switzerland in 1967. He completed his medical education at the University of Zurich in 1981 and received his doctorate in 1983. Internship in the fields of anesthesia, orthopedics, rheumatology, gynecology, obstetrics and internal medicine. General practice since 1985 with specialization in Phlebology. In subsequent years, intense and international edification in functional medicine and applied biochemistry. Since 1990 focused activity in the area of science-based integrative medicine. As of 1997 head of the Lake Garden Medical Center in Kilchberg near Zurich, Switzerland. Since 2000 president of the Swiss Medical Society for Nutritional Medicine. Further interests in dental and environmental medicine as well as in eastern medical paradigms. Research and international lecturer activity in applied biochemistry, particularly redox and acid base medicine. Scientific and medical contributions in journals, magazines, radio, television and literature. In 2008 he published the textbook: "Modern Acid Base Medicine", Hippocrates, Stuttgart.
Acid Base Medicine for better Energy and Endurance

Professor Matteo Tutino MD
Creator & Founder of Modus, a all Hydroquinone-Free Controlled pH Skin Care System
WORKSHOP - Cause of Hyperpigmentation and its treatment : How it is possible to achieve healthy skin using organic botanical ingredients